How Can Be A Good Leader
Are leaders born or made? In other words, is leadership a natural gift, or is leadership a set of skills that can be learned? Answer: both! Almost everyone has some capacity for leadership in some arena of life or another. And a few of us are naturally gifted with leadership ability in abundance. But we can all improve the leadership traits we already possess while learning new leadership skills as we go along.
I have made a lifelong study of leadership. I have gone to the best leadership minds in the world for their insights. In the process, I have determined that leadership is a seven-dimensional experience, a seven-sided whole. There is nothing vague or mystical about this concept. It's a clear and practical concept that you can implement immediately. All seven of these dimensions of leadership are learnable skills:
Vision

Communication

People skills

Good character

Competence

Boldness

Servanthood
As you focus on all seven dimensions of leadership, you will be fully equipped to achieve your vision and take your organization to the extreme limits of success. Let's take a tour together through these seven sides of leadership.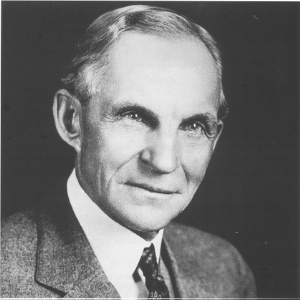 1. Vision
A vision is a word picture that describes the future in terms that motivate people to work enthusiastically to transform that vision into reality. A vision is a grand, inspiring blueprint of the future. It's the leader's dream of tomorrow expressed in vivid and compelling words. Let me share with you several examples of visions that have been fulfilled in the past – or that are still being fulfilled today:
In 1909, Henry Ford expressed his vision for the future of the automobile – and the future of America: "I will build a motor car for the great multitude. It will be large enough for the family, but small enough for the individual to run and care for. It will be constructed of the best materials, by the best men to be hired, after the simplest designs that modem engineering can devise.
But it will be so low in price that no man making a good salary will be unable to own one – and enjoy with his family the blessing of hours of pleasure in God's great open spaces.'' The next time you pull your car out of the driveway and head for the open road, take a moment to remember Henry Ford and his vision that made it all possible.
In the mid-1950s, Walt Disney – who had already established himself as a maker of family-friendly movies and animated cartoon – described his vision of something that had never existed before. He called it Disneyland. He said,
The idea of Disneyland is a simple one. It will be a place for people to find happiness and knowledge. It will be a place for parents and children to spend pleasant times in one another's company; a place for teachers and pupils to discover greater ways of understanding and education, Here the older generation can recapture the nostalgia of days gone by, and the younger generation can savor the challenge of the future. Here will be the wonders of Nature and Man for all to see and understand. Disneyland will be based upon and dedicated to the ideals, the dreams and hard facts that have created America … It will be filled with the accomplishments, the joys and hopes of the world we live in. And it will remind us and show us how to make those wonders part of our lives.
And I can still recall the thrill and excitement of standing in that vast crowd on the Washington Mall, in front of the Lincoln Memorial on August 28, 1963 – because I was there, I was actually there, on that historic day when Dr. Martin Luther King, Jr. expressed this hopeful vision for America: "I still have a dream. It is a dream deeply rooted in the American dream. I have a dream that one day this nation will rise up and live out the true meaning of its creed: 'We hold these truths to be self-evident: that all men are created equal.' … I have a dream that my four little children will one day live in a nation where they will not be judged by the color of their skin but by the content of their character … In the words of the old Negro spiritual, 'Free at last! Free at last! Thank God Almighty, we are free at last!'"
Vision is the foundation of everything you do as a leader. Your vision is your dream, the grand destination you are working for and moving toward. All of your communication, people skills, character, competence, boldness, and servanthood are focused on transforming that dream, that vision, into reality. The retired president of Notre Dame University, Father Theodore Hesburgh, put it this way: "Vision is the essence of leadership. Knowing where you want to go requires three things: having a clear vision, articulating it well, and getting your team enthusiastic about sharing it. Above all, any leader must be consistent. As the Bible says, no one follows an uncertain trumpet." To focus on leadership and influence, first focus on your vision of the future. To learn more, you can check out How Can Be A Good Leader.
Related posts: