Tips On Personality Development
Audentes fortuna juvat, wrote Virgil in the Aeneid. In English: "Fortune favors the bold." Courage and confidence are essential to success. So if you want to achieve your grandest dreams, you must maintain an extreme focus on your courage and confidence.
One of the most underrated forms of courage is the act of maintaining a bold and confident front even when we feel insecure within. Dr. Thomas Lane Butts is pastor emeritus of the First United Methodist Church in Monroeville, Alabama. A white Southern pastor with an intense passion for racial justice, he signed the petition to integrate city buses in Mobile, and marched with Dr. Martin Luther King Jr. in Selma. Dr. Butts has written one book called Tigers in the Dark – and the theme of the book, of course, is courage.
In that book, he tells of watching a circus performance on television a number of years ago. The show was performed live before an audience. At one point during the show, the tiger trainer appeared with his whip and proceeded to go into a cage full of fierce Bengal tigers. The door of the cage was locked and spotlights illuminated the cage. The TV camera zoomed in as the trainer began to put the tigers through their routine.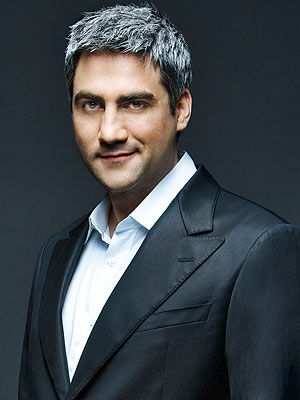 Then, in the middle of the performance, a power failure knocked ut all the lights inside thoe circus tent. The crowd gasped. Everyone knew that the trainer was in trouble. He was locked in the cage in the dark, surrounded by tiges – and tigers have excellent night vision. He couldn't see them, but they could see him.
The lights were out for almost half a minute. The TV screen was dark, but the crack of the whip and the growl of the tigers was audible over the murmuring audience. When the lights came back on, the trainer was unhurt – and he proceeded to finish the performance. Afterward, the television host asked the trainer how he felt, knowing that the tigers could have leaped upon him at any moment and he would have been helpless in the darkness.
The trainer replied, "I just kept cracking the whip and talking to them until the lights came back on. And they never knew that I could not see them as well as they could see me." Those are the words of a man who is focused on his courage, not on his fears, not on the threat that surrounded him. His courage served him well – and probably saved his life.
It takes courage to pursue our dreams. It takes courage to persevere through obstacles and opposition to make our dreams come true. It takes courage to dare great things to achieve our goals. Many people have dreams, but only people of courage get to celebrate the achievement of their dreams.
Ralph Waldo Emerson observed that the most important lesson he learned early in life was, "Make a habit throughout your life of doing the things you fear; if you do the thing you fear, the death of fear is certain.'' We can turn a courageous act into a habit of courageous acts. By making a daily habit of facing our fears and insecurities, then overcoming them, we strengthen our confidence and courage – and we begin to live a bold and confident way of life.
You have probably never heard of Reginald Fessenden, but your life has been affected thousands of times by his inventions. The Canadian-born inventor, who died in 1932, was the first person to broadcast words and music over the radio. In his later career, Fessenden received hundreds of patents for devices ranging from submarine sonar to broadcast television.
But in his early years, it was hard for Fessenden to gain acceptance for his theories and inventions. The wireless radio was invented by an Italian, Guglielmo Marconi, but even though Marconi invented the radio, his theory of how the radio worked was totally wrong. Most other radio engineers adopted Marconi's flawed theory, and this prevented Fessenden's "continuous wave" explanation of radio from being accepted for a decade. The technological progress of radio was hindered throughout those years.
But Fessenden persevered against the opposition of the industry, and he was ultimately proven right. Later, the New York Herald Tribune wrote of Reginald Fessenden's courageous perseverance, "It sometimes happens, even in science, that one man can be right against the world.'' Fessenden once said, "I was ridiculed by journalists, businessmen, and even other scientists for believing that voice could ever be transmitted without using wires." Once his theories were proven correct, he became a wealthy man thanks to his patents, and "all of those people who had laughed at my ideas were twisting the dials on their newly bought radios to hear the latest weather and news.''
Someone once said, "Audacity is a force-multiplier." In other words, the greatest rewards go to those who are willing to decide, to act boldly, to take a risk. Those words describe Alabama-born singer-songwriter Taylor Hicks, who won the fifth season competition on television's American Idol (AI) in May 2006. Before his AI appearance, he was a struggling musician who barely made ends meet by singing and playing his music at parties. After AI, his debut single, "Do I Make You Proud," soared into the Hot 100 charts nationwide. In 2008, he appeared in a Broadway revival of the hit musical Grease, drawing rave reviews. Taylor Hicks also released a motivational book for young people, Heart Full of Soul, in which he preaches a message of courage and self-confidence:
Believe in yourself. Believe it to your soul. Be confident. As Joe Namath once said, "When you have confidence, you can have a lot of fun. And when you have fun, you can do amazing things." …
It's amazing what you can achieve when you combine belief, hard work, dedication, and hustle. Belief may be the most important, because a show of self-belief causes others to believe in you. It forges allies.
It's not easy, I know, to tamp down doubt. For most of us, there are a million breaks that don't go our way before there's a big one that does. But think of my example, and know that if it can happen for me, it can happen for you.
But don't wait for it to happen. Success is not something that just happens of its own accord. Success is what you're going to make happen right now.
That's good advice from a performer who struggled for success, took risks, believed in himself – and is now living his dreams. To learn more, you can check out Tips On Personality Development.
Related posts: